Sunday night: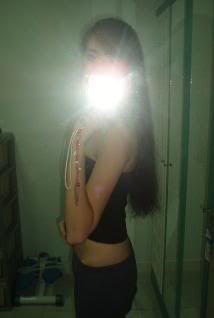 Look! Here's a picture to show the full length of my hair at its tamest (after washed and blowdryed). I realise I like never let down my hair, which kind of defeats the purpose of having long hair.
Met Sherry, Steven and Richie to go for MOS' Rebirth. 16 and above, but MOS was being strict and insisted on going
BY DATE
okay. Plus they didn't allow ezlink cards (Sherry). And Steven, who's 17, got banned because they caught him bringing in liquor.
Haha so we went down to Zouk instead, the bouncer didn't want to let us in either because they were going by date too! But finally he relented and let Sherry and I in, but said "
Ladies first
" and made Steven and Richie queue.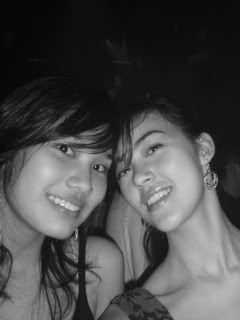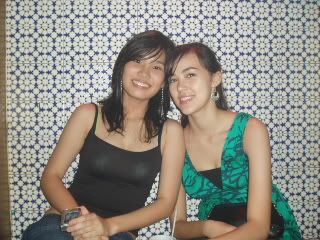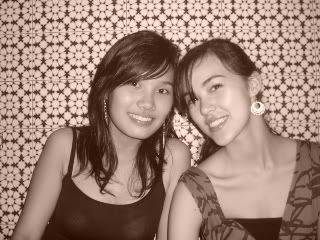 Everyone there can be split into like:
-Hardcore dancers
-Losers who got bounced elsewhere
-Freeloaders (it's a free party as long as you have invites)
Umm I prefer to say we're the last one haha.
Following morning I dreamt Steven, Sherry and I were going to go for a
make-over
??
Doorbell rings.
WHAT Steven's here already?? What is Sherry thinking!
(why on earth he would come to my house for a makeover is beyond me)
Doorbell continues ringing.

Maybe if I ignore it, Steven will go away.
Finally the doorbell's insistent ringing rouses me form my sleep and I totter out braless and with my blisters leaving much to be desired to greet the meter changing guy.