Today was.. semi-horrid. Spent the whole day obsessing about Chem A-Level Practical which consists of 4pages of pure word-for-word memory work and regurgitation.
In between studying for it I was greeted with an sms that warranted my first ever furious response that involved caps in the form of I AM NOT INTERESTED and WHAT THE FUCK IS YOUR PROBLEM etc etc. For those that know me you would realise this is a miracle because usually I'm so lazy about everything that getting angry is deemed too much of a waste of energy as well.
Once that was over, dragged myself to French class, feeling so tired that I opted to take the bus-train-bus route instead of straight bus because the latter means I have to walk a little more.
Waited 30mins for my mom to pick me up but misconstrued conversations meant that she went to the wrong location and I ended up cabbing home.
So.. semi-bad mood now.
And vis-a-vis the supposed personal right to choose to speak in garbled English, as aforementioned I am in a fairly bad mood so I shall advocate how absolutely I loathe bad English. DO NOT SPEAK TO ME IF YOU HAVE BAD ENGLISH. I think it reflects very poorly on that person, and I personally feel powerful English is very seksy :D
I admit I lapse into the occasional Singlish for fun but English in the forms of
eu, dat, hu
etc are really revolting. I do not even like "you" being replaced with "u" but a fair number of my acquaintances WITH a powerful command of English do for convenience, so no comment.
Amuse yourselves lambasting me if you wish and say I'm a hypocrite/bitch/etc etc. But I choose to dislike this particular form of English, as do my friends, and I can say that I would be ashamed should foreigners have to be subjected to such atrocious forms of English.
On another note, I am absolutely delighted with Photobucket's
bulk uploader
! Till Blogger sees the light I shall switch loyalties...
So Eve of Labour Day saw us head to New Majestic Hotel for Chris' birthday. Each room has a different theme and is rather egg-spensive $_$.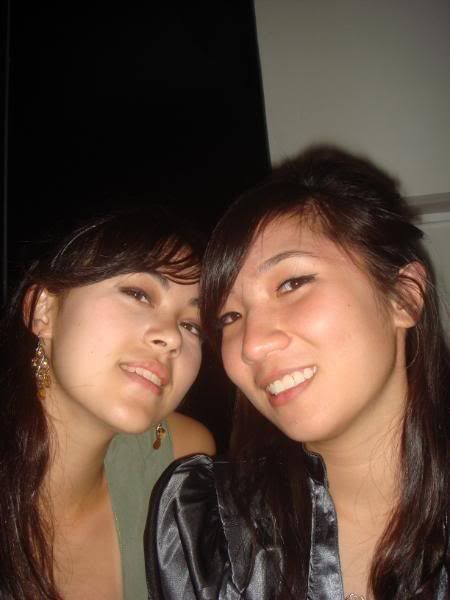 Why has my jaw become so super pointy seriously why lose fat on my face of all places?!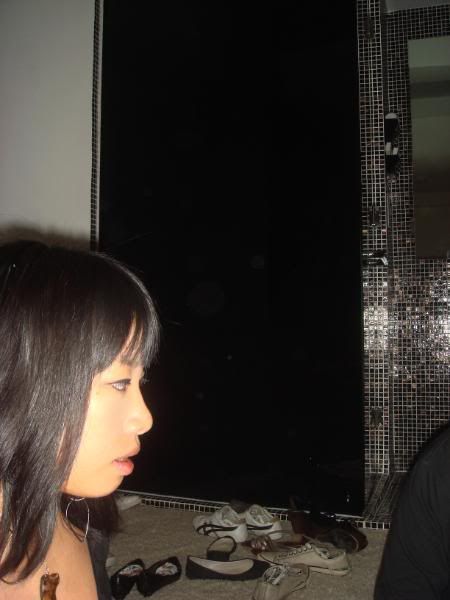 THE TOILET IS... Let's just say that when you turn on the light inside, the black glass is TOTALLY TRANSPARENT.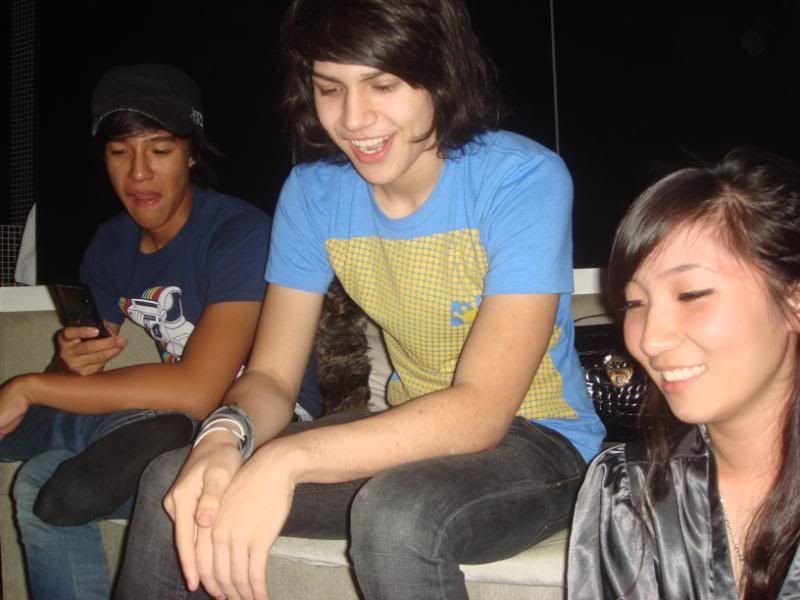 In the end we headed down to Garrett's house near Raffles Town Club:
Check out my tanline seriously... And I'm shedding skin. It's quite an amusing distraction when you're bored in class though.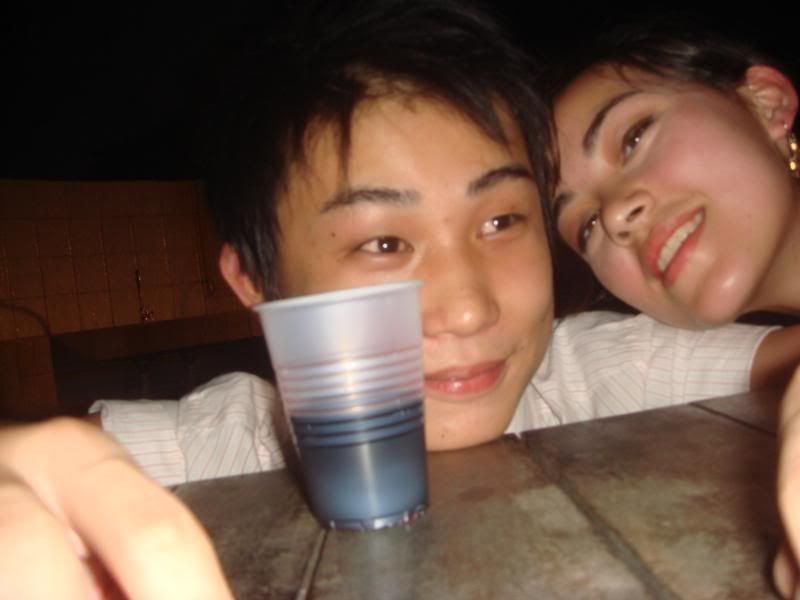 Harry Daniel Fu.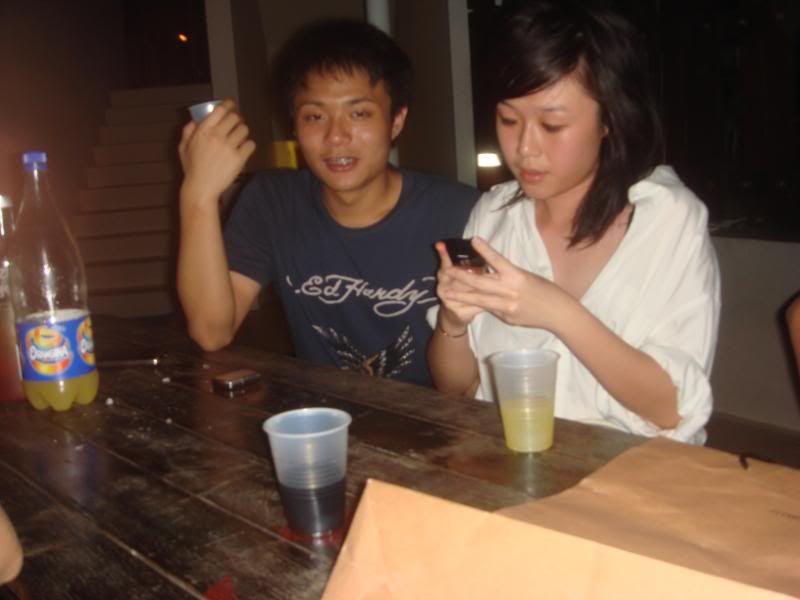 Geran and Sam! Haha Sam's my primary schoolmate
Darren always slyly looking out for camera opportunities...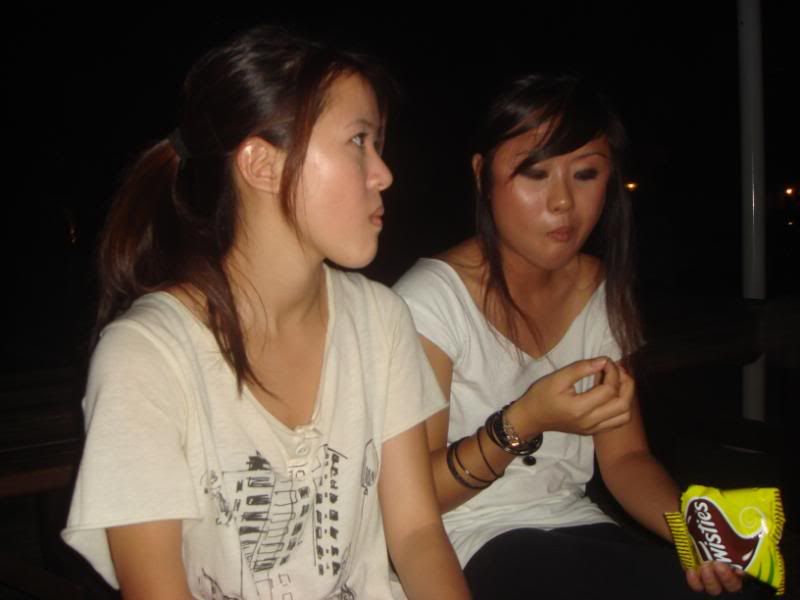 Camera Opportunity! Darren ft. Smirnoff.
With Garrett the host.
Harry thinks this shot is veddy artistic..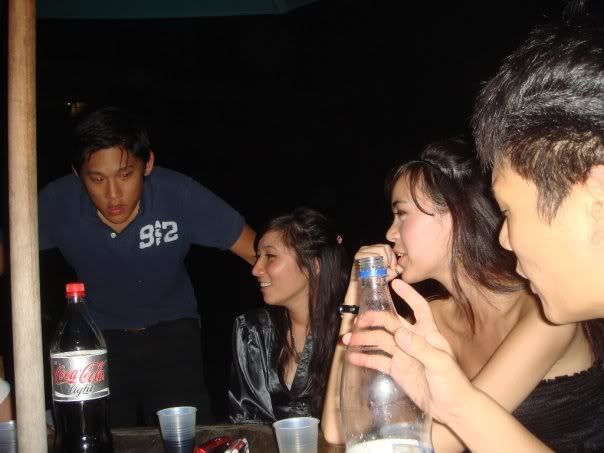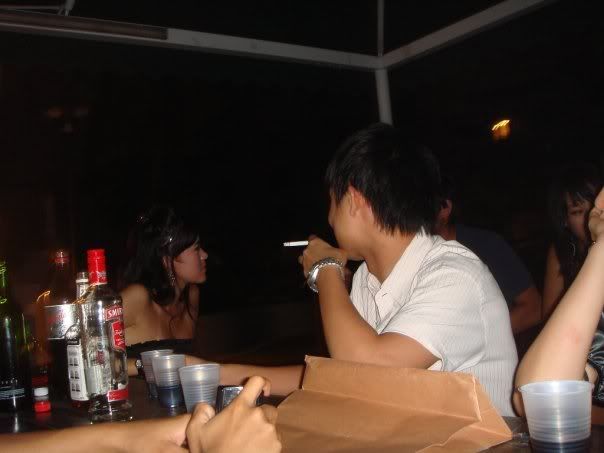 The others left and the 6 of us headed up to Garrett's room: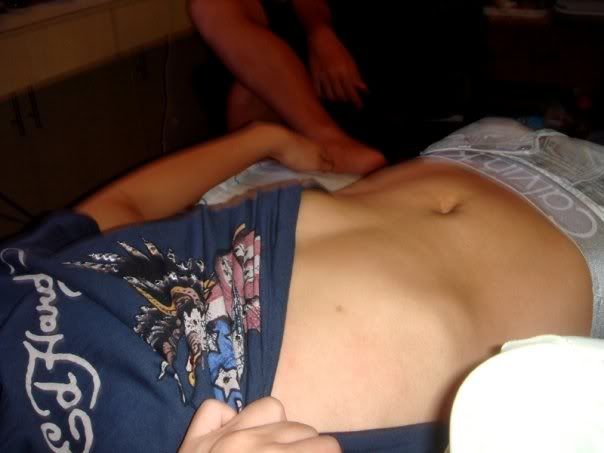 Geran's tummy, god knows why photographed.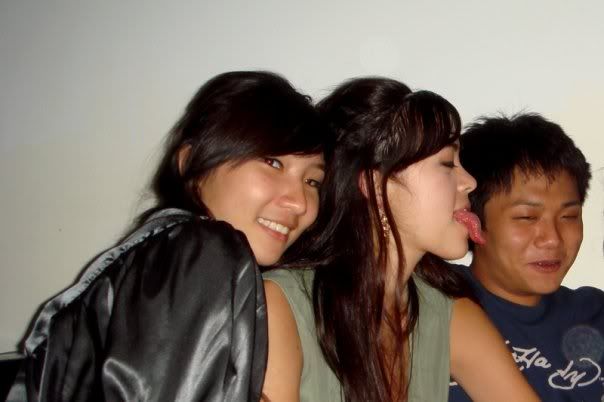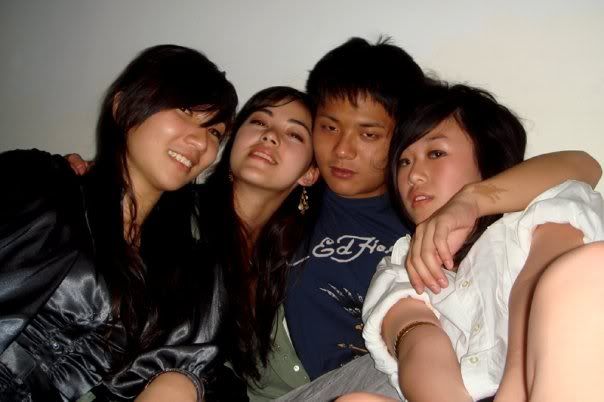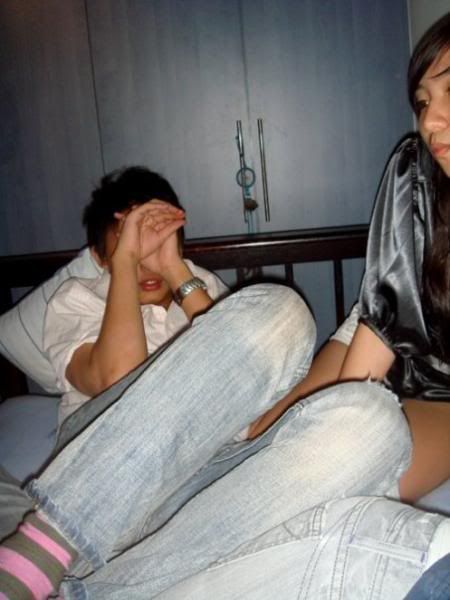 Harry thinks his socks damn mega cool.
Jeannie left around 2.30am while the rest of us stayed on and attempted to keep awake. I fell asleep while they started watching Hostel, thank goodness before the gory parts.
We finally left at 6.30am just to beat midnight cab surcharge, time at which I contemplated calling Sam Thio who stays down the road to give him morning call hahaha but figured he'd kill me. I don't want rugby Polar Bear after me thanks.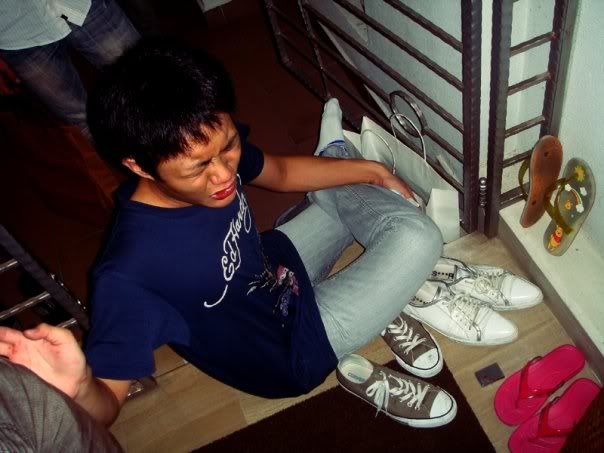 Got back Complex Numbers test the other day which I absolutely did not study at all for, in fact half my notes haven't even been read for the first time.
So I expected something horrible like 3/25. But guess what I got?
1.5/25.
HAHAHA I think that is absolutely hilarious because it is so horrendous. But still beat Guanghao by half a mark compared to his 1/25 hahahahaha.
Bio test tomorrow! Same scenario, haven't even read the notes for the FIRST TIME yet but's after midnight and I'm lazy.