Kenneth's birthday dinner.
What's with the checkered shirts...
Brand whores. Chloe's mom bought her that bag just cause the brand is Chloe. The saddest is that it cost almost as much as a Chanel, but just looks like a nice vintage bag worth maybe max $100.
Here's how I spent a $1: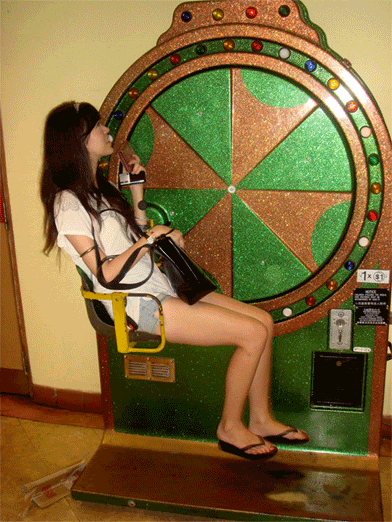 Rudy won $80 at poker. We played mahjong and I got crowned Bob The Builder for always building up my set of tiles till it's worth like 4 or 5 tai but some idiot would win with like 1 tai omg sob... I still won the most though er like $10 haha cause everyone did 1-tai-wins as damage control near the end.
Rekindled my love for playing Sims! Rudy and I spent an entire evening playing Tap Tap on his Iphone. Loser couple.
Okay I'm trying to think if anything interesting has happened to me lately but my mind is drawing a blank. What constitutes interesting anyway?